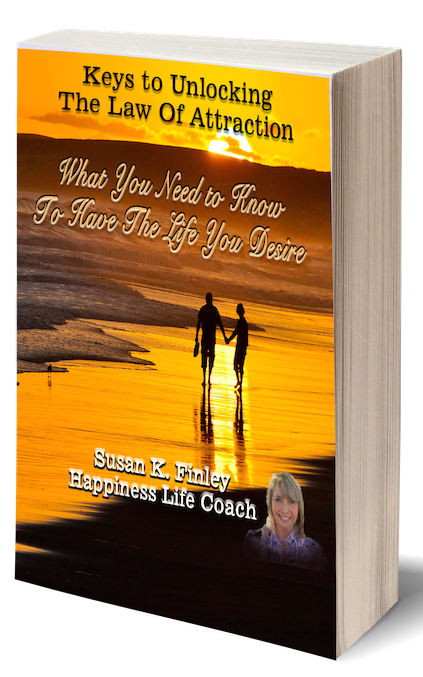 Learn the tools, information and practices to attract the "Life of Your Dreams"
Please note your cart opens in a separate browser tab.
Hard copy of the book for $15 with FREE shipping:
PLEASE NOTE: Upon successful completed purchasing of this book, it will be shipped to the address provided through Paypal. IT should arrive within 3-5 days.
Instant download of my 100 page E-Book "Keys to Unlocking The Law of Attraction" in easy to read PDF format. Only $9.00
PLEASE NOTE:
Upon successful completion of purchasing my book, PayPal should automatically take you to my download page. If PayPal asks you where you would like to go, please select "
Back to Your Essential Happiness Life Coaching
" It will take you to a page that will make access to my book very easy!!
"Sue, your new book, Keys To Unlocking The Law of Attraction really cleared up some simple concepts for me about the Law of Attraction. I've already started writing my manifesting affirmations differently with astounding results. Just the simply little tweaks I've made due to your insights made all the difference in the world! But, you should be charging way more than you are for this book. It's priceless!"

Each coaching appointment is based on your individual needs and mutually agreed-upon tools. How often we work together is based on your needs and how motivated you are to make happy thinking a lifestyle choice. Our client/coach relationship will provide you with a safe, secure, and confidential space to discover your inner peace, enlightenment and happiness from within!
I work primarily by phone but offer in-person consultations within a certain geographical area.
Please join me for a 1 hour coaching session.
I work primarily by phone but offer in-person consultations within a certain geographical area. You must agree to the "Client Agreement" prior to coaching. To view, CLICK HERE.
The price for a 1 hour session is $55.00.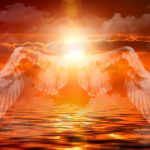 Please join me for a 1/2 hour ANGEL CARD or SOUL CARD reading!
Empower yourself and be guided with messages from your Divine Team: Messages from the Angels, Archangels, Ascended Masters, your Spirit Guides and your Soul. These messages will assist you greatly in bringing healing and happiness in your daily life!
The price for a 1/2 hour is only $30.
After purchasing a coaching session, please go to my "Contact Us" page and fill out the information to contact me.
I will then send you an E-Mail allowing us to coordinate your purchased coaching session.
Thank You
Sue Finley